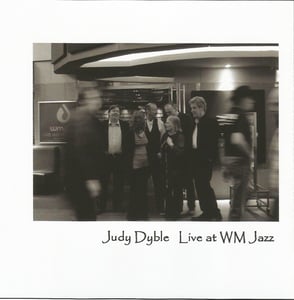 £

10.00 - On Sale
5 copies with me available via BigCartel but lots more available - order here and I ask Alistair Murphy to post them.
A live recording from a performance at the WMJazz Club at the Watermargin on Entertainment Avenue in Greenwich. Recorded in December 2013, it features Judy and her excellent band, Alistair Murphy, Mark Fletcher, Jeremy Salmon, Phil Toms and Rachel Canning.
This is the first ever recording of Judy live, singing her own material.